Tahoma Veterinary Hospital is proud to offer affordable Wellness Plans for your feline, canine, or equine family member!
Did you know that 1 in 10 pets with no symptoms have an underlying health problem? Regular checkups, vaccinations and screenings are part of preventive care, which is vital to detecting issues early, for healthier, happier pets.
With 12 different plans customized for all stages of your pets life, as well as our equine plans, we have something to fit all of your pet's needs. With low monthly payments, Petly Plans make it easier than ever to provide the care that your pets need.
Each preventative care plan provides veterinary services for one year and can be upgraded to a different plan when the need arises. Some benefits universal to all Preventative Care Plans are:
-All necessary vaccinations and diagnostic tests
-12 affordable monthly payments
-Customizable plans to fit your individual pet's needs
-Additional discounts on eligible items that are not included in the plan
ASK ONE OF OUR RECEPTIONSIST FOR MORE DETAILS ON THE DIFFERENT PLANS WE OFFER!

The cost for each Preventative Care Plan is divided into 12 equal monthly payments. Tahoma Veterinary Hospital wants to be the primary caregiver for your special friend throughout every stage of life and we will strive to make that both convenient and affordable for you. Please feel free to call us today to find our more information about signing up your pet for a wellness plan!
Tahoma Veterinary Hospital
253-847-3500
WE HAVE CANINE WELLNESS PLANS
WE HAVE FELINE WELLNESS PLANS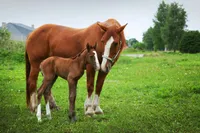 WE HAVE EQUINE WELLNESS PLANS